How an earthquake unites the Caribbean Diaspora
04 October 2022
Ten years ago, when Dr. Magalie Emile-Backer co-founded the diaspora organization HRA – Haiti Renewal Alliance in the US, she had not imagined the scale of disaster her country of birth would be facing. Originally established as a platform to mobilise diaspora skills and resources for development and entrepreneurship in Haiti, the organization has quickly adapted their operations to humanitarian relief, following emergencies such as the 2021 earthquake.

When history strikes again

A decade ago, an earthquake struck just outside Haiti's capital of Port-au-Prince, leaving hundreds of thousands dead and millions displaced.

On Saturday August 14, 2021, the island was hit again, by a temblor two times larger than the one in 2010. It took only 30 seconds for this 7.2 magnitude earthquake to devastate the Southwest Region of Haiti. Latest figures estimate that 800,000 people, including 340,000 children, have been affected by the earthquake which has left more than 2,200 dead and over 12,000 injured.

The earthquake could not have come at a worst time for Haiti, which is still reeling from the assassination of President Jovenel Moïse on 7 July 2021. Combined with escalating gang violence this has resulted in the internal displacement of around 19,000 Haitians, while 4.4 million people were already in need of humanitarian assistance prior to the earthquake, half of them children.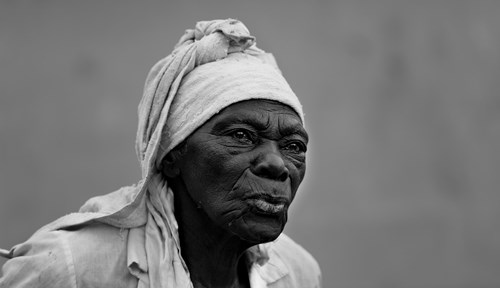 Coordinating disaster response across an umbrella

HRA activated its Haitian Diaspora Emergency Response Unit (HDERU) via www.onediaspora.org shortly after the earthquake and managed to streamline humanitarian response efforts. First, it launched a diaspora fundraising campaign in partnership with its Haitian diaspora platform www.onediaspora.org, where within few weeks, more than 60 diaspora groups raised 1.5 million USD through a collective fundraiser.

Secondly, Haiti Renewal Alliance oversaw and coordinated the relief efforts of members in the US as an umbrella organization. They organized regular online member meetings to discuss needs on the ground in Haiti and aligned their humanitarian activities. Instant sharing of information helped to overcome logistical barriers and HRA could identify and fill gaps in providing aid to affected, local communities.

Some numbers & facts:


More than 60 diaspora groups raised 1.5 million USD. 
Over 200 organizations, government officials and health care workers participated in situational briefings
HRA sourced local supplies by connecting local companies with the Haitian government's needs assessment report team.
HRA could deliver and distribute 2000 units of 5 gallons water, 500 tents and tarps, and containers filled with medical and hygiene supplies towards affected Haitian communities.
This was only possible, because members of HRA were agile and utilized relationships with local civil society groups. In addition, they coordinated with institutional partners like USAID to mobilize additional diaspora financial resources and expertise.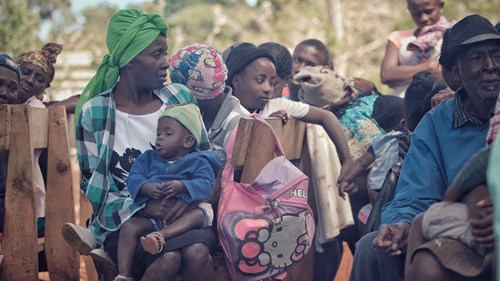 Building back better together

By September 30 2021, HRA deactivated its Haitian Diaspora Emergency Response Unit (HDERU). However, relief and long-term recovery efforts will continue for affected people via www.onediaspora.org. OneDiaspora's mission is to maximize support of Haiti's private sector, particularly small and medium enterprises, to ensure the local economy is not disrupted.

Like HRA, several diaspora organizations involved in humanitarian response engage in humanitarian action before, during and after crises occur, meaning that they can draw on networks and expertise to identify needs, mobilize resources and respond to crises across the so called humanitarian-development nexus. This agility ensures that diaspora's often can shift relatively easily from a development to a humanitarian focus (or vice versa). A quality, which not only helps to save lives immediately, but ensures a long-term engagement in building back a country together.
Photo Credit: Heater Suggitt, Bill Hamway Goha & Zach Vessel on unsplash.com
Organization
Haiti Renewal Alliance